Video Surveillance For Retail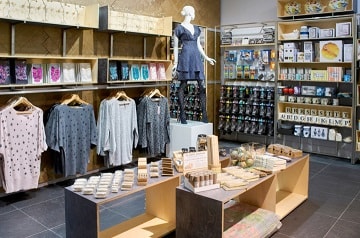 The retail industry loses billions of dollars per year to employee theft and shoplifting. Investing in IP video surveillance cameras as a solution to your security needs provides numerous long-term benefits such as reduced retail shrinkage, maximized store profits, lowered insurance rates, and ultimately a decrease in the number of theft cases.  Security cameras also help instill a safer, more inviting store environment for patrons.
With the number of technologies available, it's important to determine the exact security needs of your retail store. Will you need indoor and outdoor cameras? What are your store's weak spots? Are there any poorly lit sections? Is there an aisle or section that is harder to see than other areas of your store? These are just some of the questions to consider when shopping for a video surveillance system.
Benefits of installing retail video surveillance:
Reduce internal and external theft
Review footage while offsite from mobile phone or tablet
Deter shoppers and dishonest employees
Save money by reducing annual theft losses
Save time by viewing video in real-time from smart device
Call us today for a FREE consultation and site visit!